UTILITY WORKS CONTRACTORS WEXFORD
Poling Crews available for overhead utility works from LV to HV transmission.
Also building and maintenance of power networks including cabling and ducting.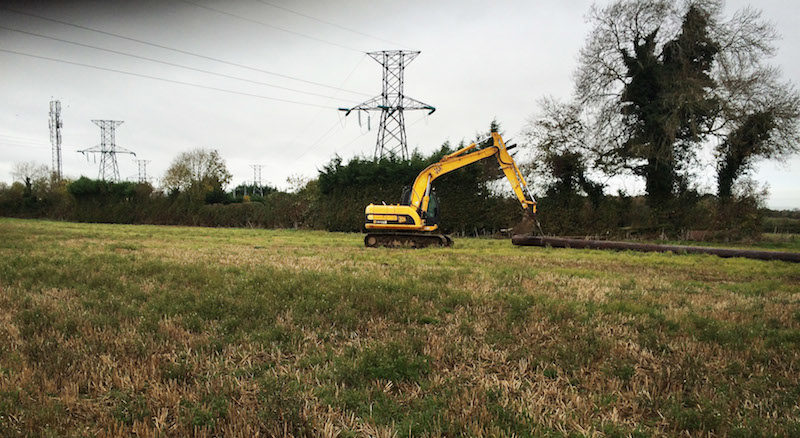 KBS Construction & Plant Hire Ltd have over 15 years in the maintenance and refurbishment of existing overhead power lines with experienced crews available for Pole erection from LV to HV Lines and Tower buildings. Our Clients include ESB Networks, Eircom and Other Reputable Utility Contractors Nationwide.
Cabling, Trenching & Ducting Works
Site Investigation, Trench Excavation, Duct Laying, Joint Pits, Concrete Joint bays, Concrete Plinths, Chambers, Surfacing, cable pulling. Emergency Fault Response Crews Available.
– Our staff are fully trained and certified to install all types of poling e.g. ESB Poles / Communication Companies etc. – Ducting for various services – Eircom. Broadband etc.